Want information on Texas Football and recruiting from Eric Nahlin, Justin Wells, Ian Boyd, Scipio Tex, Joe Cook, Gerry Hamilton, and Bobby Burton? Sign up for Inside Texas HERE today!
Running backs receive handoffs and wide receivers catch passes. Quarterbacks touch the ball on almost every play and are integral to the successes or failures of an offense, but only the center touches the ball every single offensive snap.
Texas has a multi-man competition ongoing at the middle of the offensive line. With Derek Kerstetter still recovering from an injury suffered in late 2020 and likely to play a different role during his fifth year, Jake Majors and Rafiti Ghirmai are in contention to be the player UT head coach Steve Sarkisian and O-line coach Kyle Flood ask to start every play.
"I think Jake Majors is off to a pretty good start," Sarkisian said April 1. "I think Rafiti (Ghirmai) is off to a pretty good start at the center spot. Both competitive, both high football IQ guys who are athletic."
Sarkisian described the center in his offense as being the quarterback of the offensive line. He asks the center to make calls at the line of scrimmage, a common request of centers by their respective play-callers.
Majors, a 6-foot-3, 300-pound redshirt freshman from Prosper, made a strong case to be the 2021 center with his performance in the final two games of the 2020 season. Texas had to re-shuffle its line due to opt-outs and injury, and Majors started at center versus Kansas State and in the bowl game versus Colorado.
While quality of opponent factors into the performances, Majors helped clear the way for Texas to rush for over 300 yards in each of its final two games. Bijan Robinson did the yeoman's work on the ground against the two former Big 8 schools, rushing for 355 yards and four touchdowns. Throughout the course of Robinson's efforts, Majors was there helping to open running lanes for the talented back.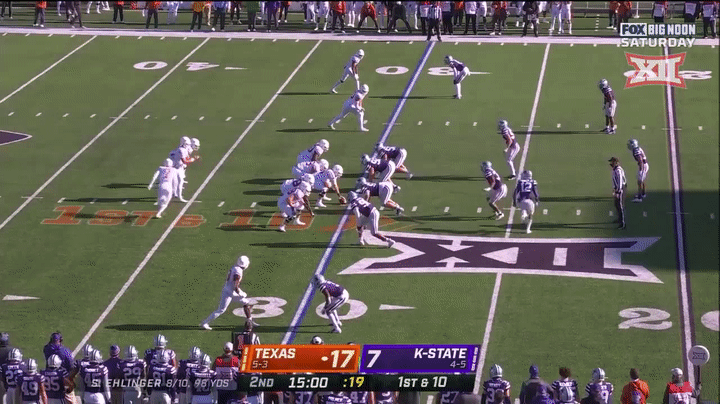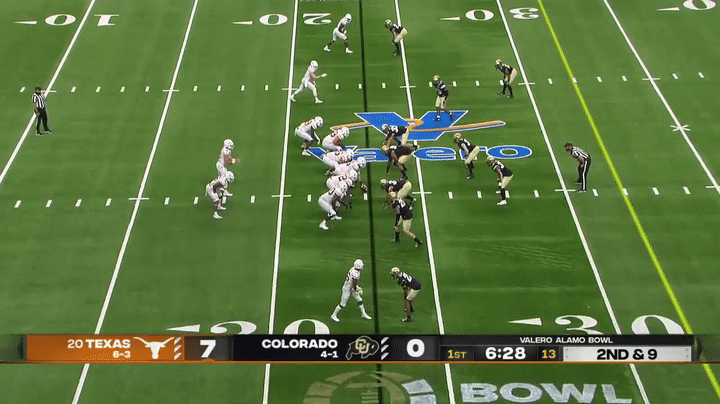 The run game was not the only place Majors made an impact. He protected Casey Thompson during his scorching third quarter performance in the Alamo Bowl.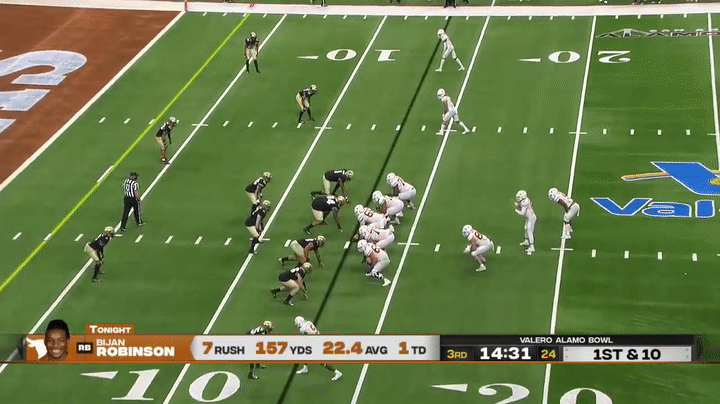 Though Majors received the starting nod late last year, Ghirmai is taking advantage of the clean slate offered by the arrival of a new coaching staff. Inside Texas reported Monday Ghirmai worked with the first team at center in recent practices.
Ghirmai, a 6-foot-5, 294-pounder from Frisco's Wakeland High School, arrived at Texas as a player whose size and ability made him a candidate to be a swing guy on the offensive line. Upon enrolling, Tom Herman and Herb Hand decided to prep him for an interior role at center.
Even with the upcoming season being his fourth year in the program, Ghirmai has fewer meaningful in-game snaps at center than Majors. Ghirmai has only appeared on the field when Texas' victory was all but assured in 2019 and 2020.
Those two are the two leaders for the competition at center, but Sarkisian and Flood aren't pigeon-holing players into certain roles during their first spring in Austin. Others may join Ghirmai and Majors in the competition, possibly San Antonio redshirt freshman Logan Parr. Ghirmai could also factor into the competition at guard, another position where he has trained.
"Coach Flood is really rotating those guys quite a bit right now," Sarkisian said about his O-line. "Even a couple of guys at different positions just to see how they gel together, to see if a guy may be a little bit better of a player at guard as opposed to center, or tackle as opposed to guard, or right tackle as opposed to left tackle."
Sarkisian continued: "Again, it's early on. We don't have pads on, which playing the offensive line without pads, it's a little bit more difficult. I think those things are going to start to show themselves a little bit more here over the next couple of days and then even in the next week."
With Texas exiting a COVID-related pause and embarking on fully padded practices, Sarkisian and Flood will get a better sense for several of the notable position battles, including the one for who gets to start every single play.